Taking Advantage Of Home Team Win-Loss Records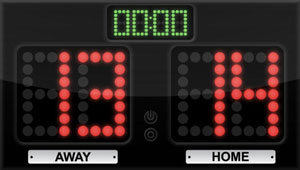 Football betting can be an incredibly exciting form of gambling. With goals flying in until the final whistle, fortunes can quickly change. The ebb and flow of each match make football a great sport to bet on and for those who like to win on a regular basis, backing a home team with a good record can be a profitable strategy. There are different ways to approach these "banker" bets, where the away team appears to have a minimal chance of getting a result. Below we discuss the best ways to benefit from a team whose home ground is a fortress.
Betting exchanges have expanded the number of strategies for betting on home teams and on football in general. As betting exchanges provide the option to bet on teams to win and lose, this opens up the potential to trade on football matches, with the vast majority offering live in running betting.
A side who would make a very solid home team bet, are Liverpool. This past season, Liverpool had a stretch where they won 18 of their 22 matches at Anfield, with just 2 draws and 2 losses, including a stretch of 15 games where they won 14, and drew once. In that 15 game period they scored 51 goals, and conceded just 14. Interestingly, the average time of Liverpool's first goal at home during their first 14 home games was after just 21 minutes. During that time, they scored over 48% of their 70 goals in the 15-45 minute bracket. They are clearly a fast starting team. A number of approaches could be taken with Liverpool. Betting on them simply to win the match would be profitable, as they have won 18 from 22 home matches. Alternatively, Liverpool could be backed pre-match and then a lay bet (bet on them not to win) could be struck after they score the first goal to guarantee a profit. This process is known as greening up – regardless of the result, a profit will be made, and may be a good option as they are a fast starting team, so a green book could be achieved quickly.
Chelsea are another big team in the Premier League with a good home record especially in the early part of the season. They won 12 games from their first 14 home matches, and drew two, remaining unbeaten at Stamford Bridge. However in 5 of those 12 victories, they were drawing (4) or losing (1) at half time. Therefore, the odds on Chelsea to win the matches at half time, would have been much higher than at kick off. Their average first goal has been scored after 38 minutes at home, and therefore there could be a number of trading strategies adopted. One approach could be to lay Chelsea pre kick-off and then back them after twenty minutes or so, to try and trade a profit. This method may be a little risky, as if they score early, then it is difficult to turn a profit. A better approach may be to wait until half time, or later in the first half to strike a bet on Chelsea winning. After 30 minutes, if they have not scored, their odds will be a fair bit higher than kick off, yet they have still managed to win most of their home games despite not starting quickly.
---