Gambling In Thailand
Thailand is well known for it's beautiful tropical beaches, royal palaces, temples and ancient ruins and it's because of this reason it's a very popular tourist destination. Bangkok, the capitol city of Thailand, has been even been immortalised in the well known 1984 song "One night in Bangkok" performed by Murray Head.
But one thing Thailand is less known for is it's gambling. The reason for this: gambling is illegal in Thailand. Well, to be totally honest, not all gambling is illegal – betting on horseraces and the government sponsored lottery are the only legal forms of gambling allowed in Thailand. The Gambling Act of 1935, even goes as far as prohibiting a person possessing more than 120 playing cards without the express approval of the government.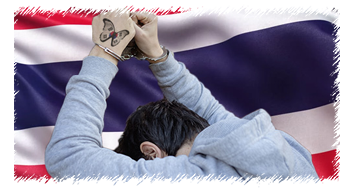 Despite the strict laws, and the active policing of the laws, gambling is still prevalent in the country. And now with the internet and mobile platform gambling being so readily available, many a Thai punter has access to bookmakers without even leaving the comfort of their own home. There are even sites that cater specifically for Thai players, even in their own language.
Studies conducted in Thailand during 2008 indicate that Bangkok alone has over 170 casinos. From this number, about 10 were of the more permanent type, 60-odd small to medium, and the rest of the casinos mobile outfits. It is believed that these casinos pay anything between 5 and 20% as "bribes" to officials to be able to continue their business. The study suggested that the government legalise gambling, which will generate a revenue stream in the billions of Bahts.
The study suggested that legalising gambling will not only increase tax revenue, but will also decrease police bribery. What it also suggests is that no politicians and/or associates must have any interests in the legal casinos. Whether this will happen, remains to be decided.
So if you decide to visit Thailand to take in the beautiful scenery, visit the numerous tourist attractions, and generally have a good time, remember to take your camera, sunscreen and beach towels, but leave your deck of playing cards at home!